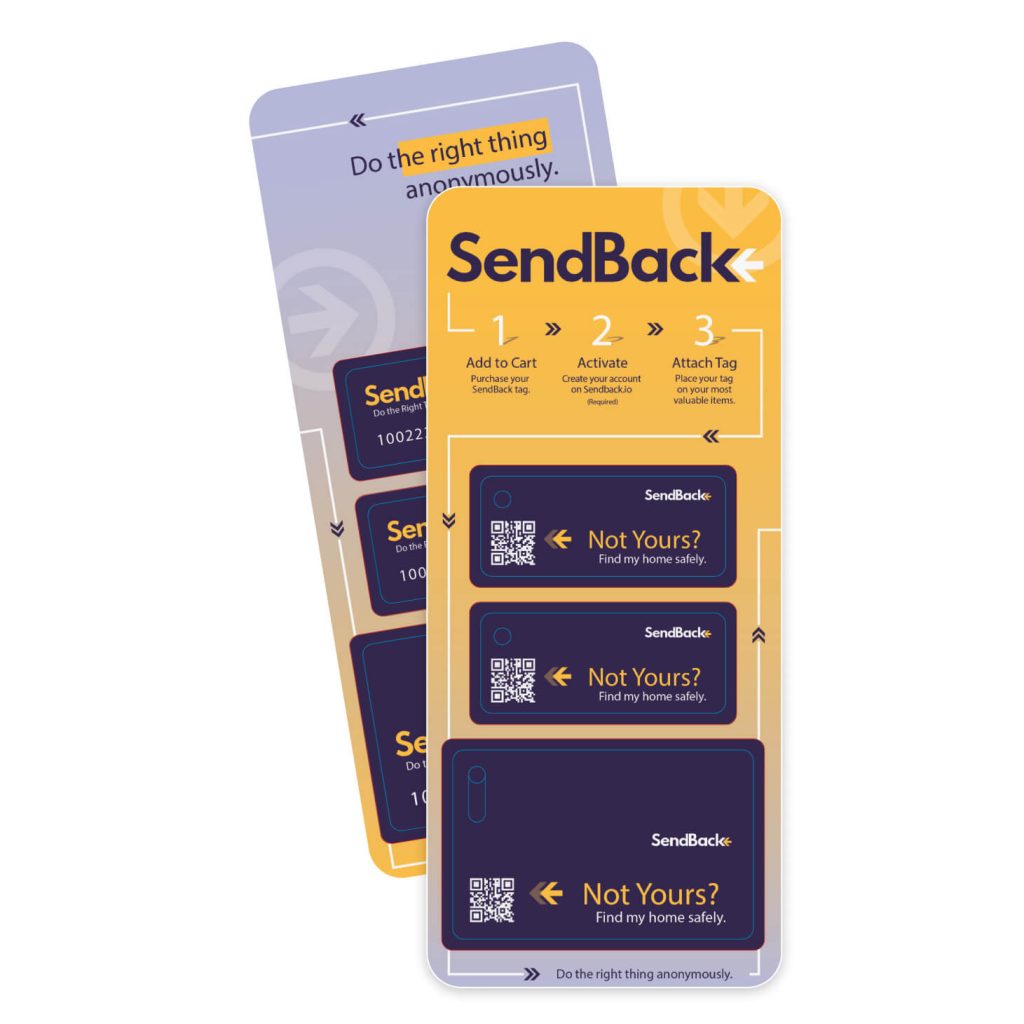 4.3 out of 5 stars (based on 3 reviews)
SendBack is the lost and found system that connects owners anonymously and safely with the finders of their item. Each SendBack pack includes:
2 key tags
2 micro-stickers
1 luggage/wallet card
Our tag system is the most efficient way to connect with the finder of your lost item, but we do recommend you take some precautions when retrieving your items.
What a great solution for getting lost items returned!
SendBack is a easy way to protect your possessions when you forget where you left them!
Can use on everything
I really love the idea of if your items are lost there is a way for you to be contacted easily and get back asap. When I find items it would be great if I could have a way to get them back to their owner.
Great Product.
Perfect for kids!
I purchased 2 SendBack tags to put on my kids keys. Neither of them have lost their keys yet, but my hope is that if they misplace them, I will be able to get them back. We all know how teenagers are, and this is cheap insurance to hopefully get their belongings back!
One for every set of keys!
After purchasing my first SendBack tag for my keys, I lost my keys at a restaurant while out to dinner with my girlfriend. About 2 hours later, I received a message that my keys had been found and were being dropped off at a designated safe space for me to pick up. What a lifesaver. The key to my vehicle alone is over $300 to replace from the dealership, not to mention the 5-6 other keys that I don't have a spare for. I decided it was worth spending the few extra dollars to put a SendBack tag on every set of keys I have! I am so thankful that people are willing to help, you just have to give them the opportunity. This is that opportunity!
Fantastic product and even better gift!!!
This was an easy gift for employees and family this year. Everyone was excited to receive!